In the heart of Columbus, Ohio, the significance of a family dentist like 4th Street Dental Studio cannot be overstated. With a focus on personalized care, convenience, and a welcoming atmosphere, having a dedicated family dentist like Dr. Wood ensures that each household member receives comprehensive oral healthcare tailored to their unique needs.
Continuity of Care and Personalized Treatment
When you have a family dentist, you're not just getting dental services – you're establishing a long-term relationship. This dentist becomes familiar with your family's dental history, making early detection and prevention easier. From the first baby tooth to the senior years, a family dentist creates tailored treatment plans that cater to the unique needs of every individual.
Convenience and Accessibility
Imagine the convenience of coordinating dental appointments for the whole family with one phone call. This is the beauty of having a family dentist. It saves you time and eliminates the hassle of juggling multiple appointments. Moreover, our office creates a welcoming environment suitable for everyone, from toddlers to grandparents. 
Early Detection and Preventive Care
Regular dental check-ups and cleanings are fundamental in preventing oral health issues. Family dentists emphasize proactive care, catching problems before they escalate. For children, family dentists monitor dental growth and development, intervening when necessary to prevent future orthodontic issues or other concerns.
Comprehensive Dental Services
Family dentists possess a wide range of expertise, offering services that cater to general, cosmetic, and restorative needs. The convenience of accessing diverse treatments under one roof is a significant advantage. If specialized care is required, family dentists can seamlessly refer patients to trusted specialists, ensuring a well-coordinated approach to dental health.
Building Positive Dental Experiences
Dental anxiety is common, especially among people, especially children. We are well-versed in creating a comfortable environment that eases such anxieties. This skill is particularly valuable when dealing with children who might associate the dentist with fear. Moreover, family dentists are crucial in educating young and adult patients about proper oral hygiene, setting the foundation for lifelong health habits.
Schedule Your Appointment With 4th Street Dental Studio.
Incorporating a family dentist into your oral health routine is a decision that pays off in numerous ways. By addressing dental anxieties, instilling good oral habits, and offering a wide range of expertise, 4th Street Dental Studio contributes to the well-being of every family member. Consider the advantages of having a family dentist and take a step towards healthier smiles by booking your next appointment today.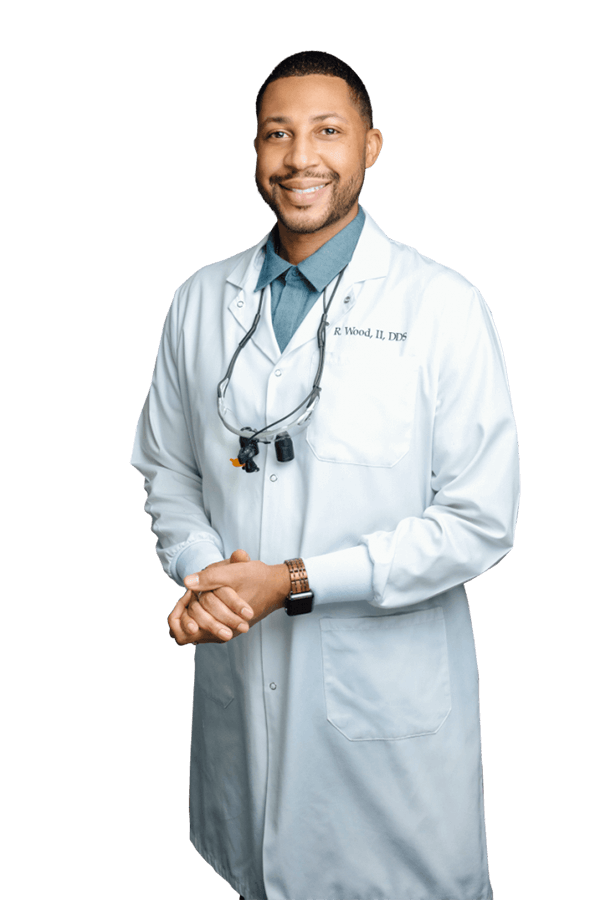 Robert D. Wood II, DDS
Third-generation dentist and Nashville native Dr. Robert D. Wood II leverages his professional experience to deliver superior dental care at his Columbus-based practice, 4th Street Dental Studio. An advocate for preventative medicine, Dr. Wood combines his patient-centric approach with his talent for transforming dental visits from daunting experiences into positive ones. Beyond his practice, he enjoys exploring Columbus, engaging in outdoor activities, and is an active member of several dental associations and the Kappa Alpha Psi Fraternity, Inc.