Family Dentistry in Downtown Columbus
4th St Dental Studio
Compassion · Care · Comfort
Prioritizing oral health & restoring your beautiful smile
Invest in Your Family's Smile at 4th Street Dental Studio
Seeing your family smile is one of life's great pleasures. That said, laying a strong foundation by investing in quality and dependable dental health care should always be a priority. A visit to the dentist is always dreaded, especially by young kids. However, with a family dental care clinic such as 4th Street Dental Studio, the visit can always be handled smoothly and gently.
What is Family Dentistry?

A family dentist is a dental health companion at every stage of a person's life. Unlike general dentists, these dental care experts are highly experienced at handling young kids, including teenagers. A family dentist will monitor a person's oral health and address any issues to prevent them from advancing further from a tender age. 
When Should You See a Family Dentist?
It's never too early to open a file at 4th Street Dental Studio. We encourage clients to take up comprehensive dental care from a tender age, which will keep their oral health in superb shape. We have personalized plans for each family and customize treatments based on the nature of the problem. You don't have to wait for pain to rush to the dentist.
Common Dental Procedures Done at 4th Street Dental Studio
The highly professional Dr. Robert D Wood II and his able team at 4th Street Dental Studio will provide your family with a smooth and memorable dental experience. The following are the common procedures available at the modern dental facility:
Why Do People Need a Family Dentist?

Investing in a family dentist comes with many perks such as:
Dental history – Since the dentist has walked with you through your dental issues, your family's records will always be in one place. These records are a good reference point and guide to any problems that may arise.

Convenience – It's always comforting to know that there's a dependable dentist that your family can call upon anytime there's a dental problem.

Preventative care – A family dentist will detect any problems that may arise and promptly address them to prevent future problems.
How Young is Too Young for 4th Street Dental Studio
Dr. William II and his experienced staff can handle children as young as two. Kids at this age require special love and care to feel comfortable when at the clinic. We even have beverages to quench their thirst and a modern clinic to keep them entertained. 
Impact of Good Health on Your Overall Health
The mouth is the gateway to your body. When your teeth are in a mess, you won't eat well, which translates to poor health. With bad teeth, your self-esteem diminishes, which affects other areas of your life.

 For young kids, poor oral health may lead to chronic pain and suffering, which grows worse each day. We encourage our clients to visit us regularly to ensure that we catch any dental issues before the damage is done.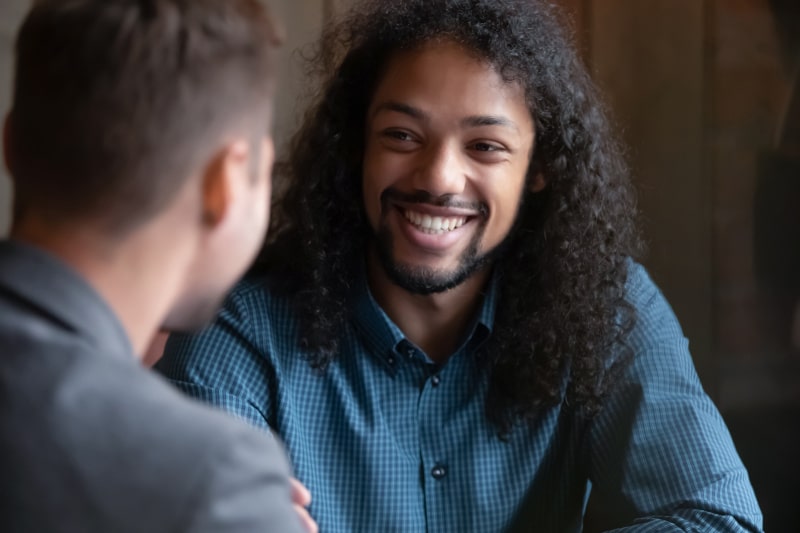 Get the Smile You Always Wanted!
Contact Our Dental Studio Today for Family Dental Care

At 4th Street Dental Studio, we love seeing people smile through life. We are committed to affordable and accessible dental services to all. Are you looking for a quality family dentist in Columbus Ohio's Italian Village? Contact us today and schedule a dentist appointment. Let's work together to keep your family smiling. 
Schedule a Dentist Appointment