Your dentist tells you that regular teeth cleanings are important, but do you understand the reasons why? If you tend to put off your bi-annual dental cleaning at 4th Street Dental Studio in Columbus, Ohio, here is some motivation to schedule regular dental visits.
Dental Cleanings
A professional dental cleaning gives your mouth a deep clean that goes beyond what you can do at home. The hygienist will remove any plaque that has accumulated on your teeth and gum line, polish your teeth, expertly floss between every tooth, and apply a fluoride treatment (optional but beneficial). If the dental hygienist notices any early signs of problems, they will make a note for the dentist to check during the dental exam.
Reasons Why Dental Cleaning Visits Are Important
Keep teeth plaque-free

. Over time, plaque buildup will harden on your teeth, and it can create damage, including tooth decay. Brushing and flossing your teeth at home are helps remove plaque, but there are places in your mouth that you might not be able to reach. Regular professional cleanings will take care of all plaque build-ups.

Prevent serious problems.

Some people only go to the dentist when they have a problem. Unfortunately, by the time they notice a problem, it's usually a major issue that requires extensive restoration. If you go to the dentist regularly, your dentist can spot dental issues before they become noticeable. A small dental problem is always easier and less expensive to fix than a large one.

Reduce the risk of gingivitis.

Gingivitis is a form of gum disease that is most commonly caused by poor oral hygiene practices. Regular cleanings are one effective step to prevent gum disease.

Help your teeth last longer.

You want to take good care of your teeth, so you can enjoy them for your entire life.

Brighter smile

. Routine cleanings give your teeth that extra polish that makes them whiter and more beautiful. 
How Can You Take Care of Your Teeth Between Regular Dental Check-ups?
The best way you can help take care of your teeth and avoid dental problems is regular brushing and flossing at least twice a day. Make dental care a habit, so you never forget!
Is It Time for Your Next Dental Cleaning?
If you live in the Columbus, Ohio area, we invite you to schedule your next appointment for a dental cleaning and exam. Our staff is always professional and ready to make you feel comfortable. Do the right thing for your teeth and overall health by making sure you keep up with your routine dental cleaning appointments!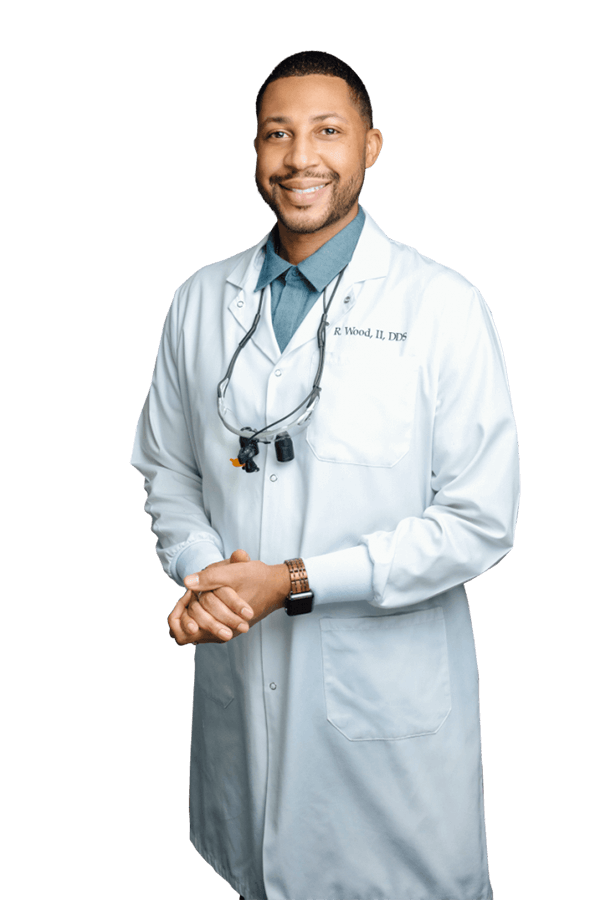 Robert D. Wood II, DDS
Third-generation dentist and Nashville native Dr. Robert D. Wood II leverages his professional experience to deliver superior dental care at his Columbus-based practice, 4th Street Dental Studio. An advocate for preventative medicine, Dr. Wood combines his patient-centric approach with his talent for transforming dental visits from daunting experiences into positive ones. Beyond his practice, he enjoys exploring Columbus, engaging in outdoor activities, and is an active member of several dental associations and the Kappa Alpha Psi Fraternity, Inc.