Brushing and flossing your teeth twice daily is a pillar of good dental hygiene and your best defense against oral health problems. Did you know that the toothbrush you choose to brush your teeth is just as important as the practice itself? Using the right toothbrush ensures good oral health and a beautiful smile.
When you come into our Columbus, Ohio dental office for a dental cleaning and exam, you will probably receive a toothbrush to take home with you. One new toothbrush every six months isn't enough, though. We typically recommend replacing your toothbrush every three months because the bristles wear out, and after a while, they don't brush away food particles or harmful bacteria as well. You can't take your dental hygienist along with you to buy a new toothbrush, so remember these tips the next time you go toothbrush shopping.
Types of Toothbrushes
The two main types of toothbrushes are manual and electric. Both of these options have all the important elements of a good toothbrush. There are certain advantages to having an electric toothbrush. It will make effective motions for you as you brush your teeth, making this a good option for older people or individuals who lack the dexterity or strength to brush their teeth with a manual toothbrush properly. Electric toothbrushes do cost significantly more than manual brushes, and their bristle heads still need to be replaced as often as a manual toothbrush needs to be replaced. However, electric toothbrushes do significantly better because of the ultrasonic vibrations. The choice between manual and electric usually depends on which one you like to use most. When used correctly, manual toothbrushes can clear away cavity-causing bacteria just as effectively as their electric counterparts. As long as your toothbrush is keeping your tooth and gum health in check, it's doing its job.
Whether you decide to go with a manual or electric toothbrush, make sure it has the ADA Seal of Acceptance on it. The American Dental Association ensures that independent experts have verified that your toothbrush is safe and effective at preventing dental issues, plus it is likely to follow higher standards than the standards of government regulations on toothbrushes.
What Does a Toothbrush Need to Do?
For best results, your toothbrush should:
Reach all surfaces of your teeth

Have bristles that can go between your teeth

Be comfortable for you to grip as you brush your teeth
Toothbrushes come in different sizes. Some have large heads, medium heads, or small heads. If you find it challenging to maneuver your toothbrush inside your mouth, try a smaller head. Some bristles are soft, and some are harder. Soft bristles may wear down faster, but hard bristles can damage gums and tooth enamel, which can put you at a higher risk of tooth decay. You can find bristles that are rounded at the top for even more protection against damage. 
Why Can't Everyone Use the Same Toothbrush?
Ever wonder why there are so many choices of toothbrushes in the store? It's because every mouth is unique. Finding the right brush for your mouth could involve some trial and error. You can also ask your dentist to help you decide which one is right for you. Certain factors, such as tooth sensitivity and gum disease, can help determine which type of bristles you should use.
The perfect toothbrush for you is the one that gets your teeth clean every day! Adding taking good care of your teeth to your daily routine is one of the most important things you can do to ensure lifelong dental health. If you have any questions concerning your oral hygiene routine, please feel free to contact the dental team at 4th Street Dental Studio in Columbus, Ohio.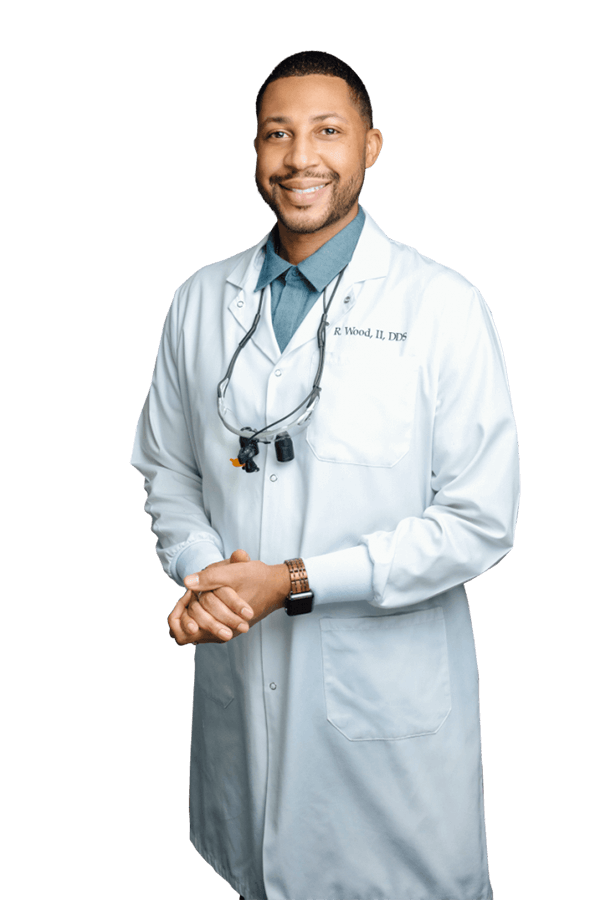 Robert D. Wood II, DDS
Third-generation dentist and Nashville native Dr. Robert D. Wood II leverages his professional experience to deliver superior dental care at his Columbus-based practice, 4th Street Dental Studio. An advocate for preventative medicine, Dr. Wood combines his patient-centric approach with his talent for transforming dental visits from daunting experiences into positive ones. Beyond his practice, he enjoys exploring Columbus, engaging in outdoor activities, and is an active member of several dental associations and the Kappa Alpha Psi Fraternity, Inc.