At 4th Street Dental Studio in Columbus, Ohio, we strive to improve our services while also reducing the environmental impact of our dental office. We aim to meet your dental needs through eco-friendly services and practices that reduce harmful waste and conserve water and energy.
What Does it Mean to Be an Eco-Friendly Dentist?
Being an eco-friendly dentist involves a conscious effort to use greener products and procedures. Our entire staff works together to be more sustainable, so we can offer you excellent dental care along with the peace of mind that comes with being kind to the environment.
Day-to-day dental practices involve using large amounts of water, running electronic dental equipment, and using disposable products. If we aren't careful, we could significantly contribute to environmental problems through wasteful habits and using too much of our natural resources.
Steps We Take to Promote Environmental Health at Our Green Dentist Office
To reduce our carbon footprint and run our dental practice from an eco-friendly standpoint, we take the following steps:
Use paperless charts

Limit our use of single-use plastic and paper products

Choose

eco-friendly dental products

whenever possible

Dispose of our waste responsibly
We are always looking out for new opportunities to care for our environment.
Why Should You Choose Eco-Friendly Dental Care?
We are a community, sharing the same earth. That's why we should all do whatever we can to impact our environment positively. When you come to 4th Street Dental Studio, you can feel good knowing that you are supporting a green dentist's office.
Is Visiting an Eco-Friendly Dentist More Expensive than a Regular Dental Practice?
No, it isn't. Eco-friendly dental practices can actually save us energy costs over time, which could lead to lower prices on your dental treatments.
Green Dentistry at 4th Street Dental Studio
It's not easy changing our normal practices to follow an eco-friendly system. It is, however, definitely worth the effort. If you are looking for more ways to promote greener practices, we encourage you to choose an eco-friendly dentist. Give us a call, and we will be happy to explain our eco-friendly dental approach, as well as schedule your next appointment!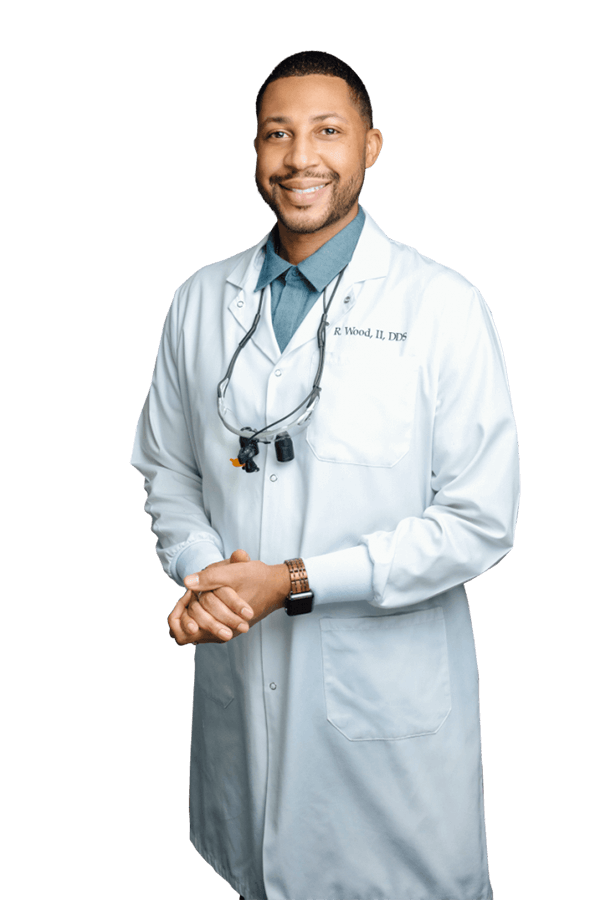 Robert D. Wood II, DDS
Third-generation dentist and Nashville native Dr. Robert D. Wood II leverages his professional experience to deliver superior dental care at his Columbus-based practice, 4th Street Dental Studio. An advocate for preventative medicine, Dr. Wood combines his patient-centric approach with his talent for transforming dental visits from daunting experiences into positive ones. Beyond his practice, he enjoys exploring Columbus, engaging in outdoor activities, and is an active member of several dental associations and the Kappa Alpha Psi Fraternity, Inc.