Do You Need a Night Guard for Teeth Grinding?
Grinding or clenching your teeth while you're asleep is pretty common among children and adults. But when it starts to cause headaches, tooth or jaw pain, or damage to your teeth, it's time to talk to our dentist, Dr. Robert Wood about a night guard for teeth grinding.
What is Bruxism?
Bruxism is a condition where you grind, gnash, or clench your teeth. It usually occurs during sleep, but it can also happen when you're awake. Often, people with bruxism may not be consciously aware that they're grinding or clenching their teeth. 
Sleep bruxism is sometimes related to hyperactivity, sleep apnea, or acid reflux. It can also appear as a side effect of certain medications, while awake bruxism is usually triggered by stress, anxiety, tension, or even concentration. 
Bruxism Symptoms
Because teeth clenching or grinding typically occurs at night, it can be hard to notice unless your family member or partner happens to overhear you. Here are some bruxism symptoms to keep an eye out for at home, so you know when it's time to visit our dental office in Columbus, OH:
Teeth clenching or grinding loud enough to wake up your sleep partner

Jaw, ear, or headache pain when waking up

Chipped or cracked teeth

Sleep disruption

Worn tooth enamel

Tooth sensitivity

Pain and stiffness in the jaw joint (temporomandibular joint) and surrounding muscles

A dull headache

Tense facial and jaw muscles

Facial pain

Damage from chewing on the inside of your cheek
Bruxism Treatment
Most cases of bruxism are easily treated by wearing a nightguard while you sleep. Nightguards for teeth grinding work by putting a barrier between your teeth which evens out the pressure across the jaw, and reducing the noise of teeth grinding. When you clench your jaw, the nightguard helps lighten the tension and cushion the jaw muscles. This cushioning not only helps provide jaw tension headache relief but also protects your teeth' enamel. It's not advisable to use generic mouthguards for sports, as they can be bulky and cause significant discomfort.
What Happens if Bruxism is Left Untreated?
Long-term damage from bruxism may cause:
Tooth sensitivity

Head, jaw, or ear pain

Worn-down teeth

Short or flattened teeth

Gum bleeding or inflammation 

Damage to dental work, such as fillings and crowns 

Tooth fractures or loose teeth and potential tooth loss

TMJ/TMD syndrome, which causes pain, tension, and difficulty chewing
Schedule Your Night Guard Appointment Today!
If you have any questions about how to protect your teeth from grinding or are seeking jaw tension headache relief, don't hesitate to contact our office today.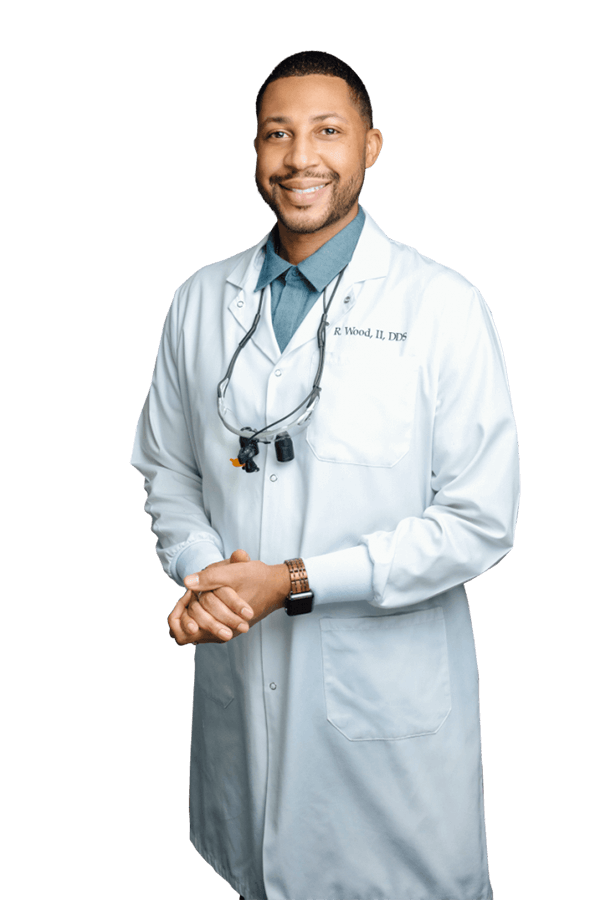 Robert D. Wood II, DDS
Third-generation dentist and Nashville native Dr. Robert D. Wood II leverages his professional experience to deliver superior dental care at his Columbus-based practice, 4th Street Dental Studio. An advocate for preventative medicine, Dr. Wood combines his patient-centric approach with his talent for transforming dental visits from daunting experiences into positive ones. Beyond his practice, he enjoys exploring Columbus, engaging in outdoor activities, and is an active member of several dental associations and the Kappa Alpha Psi Fraternity, Inc.