Are you feeling anxious about an upcoming dental appointment? You're not alone. Approximately 30% of the US population experiences dental anxiety or fear of the dentist. Learn more about the causes of dental anxiety and how we can help you manage it the next time you come to 4th Street Dental Studio in Columbus, Ohio.
Dealing With Dental Anxiety
Dental anxiety, or dental phobia, is a feeling of fear or unease before going to the dentist's office. It can be a gradual feeling that starts far before your appointment, or it can be a more sudden fear that hits you as you sit in the dental chair, waiting for the dentist to come in. The cause of your anxiety could be due to bad experiences at a dental office. It could also stem from fear of pain or fear of needles. When you feel anxious, you may want to postpone your appointment, but that's not usually the best thing to do. Regular dental visits are vital to not only your oral health but your overall health as well.
How We Can Help You Cope with Your Dental Anxiety
At 4th Street Dental Studio, we understand that not everyone will feel comfortable being in close proximity with a stranger, let alone having someone look inside their mouth. We have a compassionate dentist and staff that wants to help you feel more at ease. You can always depend on these aspects of your dental appointment:
Gentle cleanings and treatments. Our approach to dentistry is conservative, which means we only suggest necessary dental treatment.

Explanation of treatments. If you do need treatment, we explain it thoroughly and create a treatment plan to accommodate you best.

Soothing atmosphere. We do our best to make our dental office look, feel, and smell soothing, so you can relax and maintain a measure of calm while you are here.
Are You Scared Because You Haven't Been to the Dentist in a While?
Don't worry. We're not going to harbor judgment or make you feel guilty. Even if it has been years since you have been to the dentist, we're glad that you decided to make an appointment now. We want to help you improve your dental health and create a positive experience at the dentist for you. If you suspect you have dental problems inside your mouth, it's best to get it taken care of. Let us know that you are feeling anxious, and we'll do what we can to make you feel more comfortable, even if you need dental procedures.
Finding the right dentist makes a big difference if you suffer from dental anxiety. Dr. Wood and the dental team at 4th Street Dental Studio genuinely care about you. You can trust our expertise. Contact us to schedule your next appointment and see what a difference good dental care and a caring atmosphere can make for your dental experience.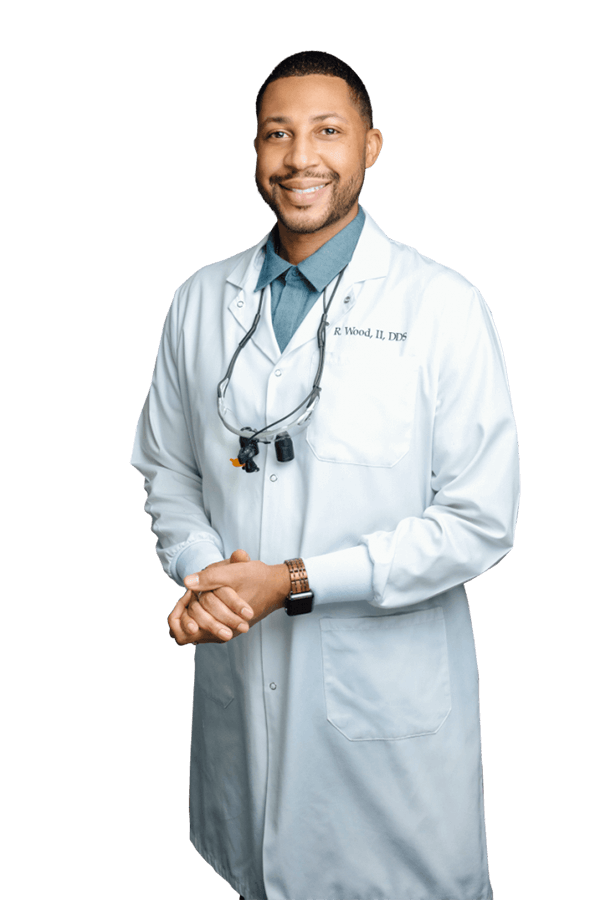 Robert D. Wood II, DDS
Third-generation dentist and Nashville native Dr. Robert D. Wood II leverages his professional experience to deliver superior dental care at his Columbus-based practice, 4th Street Dental Studio. An advocate for preventative medicine, Dr. Wood combines his patient-centric approach with his talent for transforming dental visits from daunting experiences into positive ones. Beyond his practice, he enjoys exploring Columbus, engaging in outdoor activities, and is an active member of several dental associations and the Kappa Alpha Psi Fraternity, Inc.